Time Domain Reflectometers
TDR (time-domain reflectometer) cable fault locators are electronic instruments that locate faults in metallic cables (such as a twisted wire). They use time-domain reflectometry (reflection of sound waves) to detect issues in cables. TDR cable fault locators are commonly used to locate issues in a connector, printed circuit board, or other electrical paths.
How do TDR cable fault locato...
Showing 1-9 of 9 products
Relevance
Price (high-low)
Price (low-high)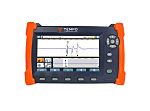 RS Stock No.: 252-2663
Brand: Tempo
Manufacturers Part No.: TV220E
Available in multiples of 1
Tempo
±0.01 %
5.58km
0.05 → 20 ns
Coaxial, Twisted Pair
500ns
-
-
CableScout TV220E TDR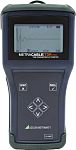 RS Stock No.: 226-1537
Brand: Gossen Metrawatt
Manufacturers Part No.: M281A
Available in multiples of 1
Gossen Metrawatt
1 %
14000m
300 mm
-
-
-
Bluetooth
M281A-METRACABLE TDR Pro - Time Domaine Reflektometer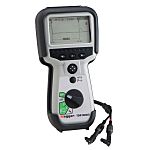 RS Stock No.: 261-8015
Brand: Megger
Manufacturers Part No.: 1001-788
Available in multiples of 1
Megger
±1.0
5km
100 mm
Metallic Cable Pair
2ns
-
-
TDR1000/3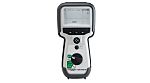 RS Stock No.: 261-8016
Brand: Megger
Manufacturers Part No.: 1001-789
Available in multiples of 1
Megger
±1.0
5km
100 mm
Metallic Cable Pair
2ns
-
-
TDR1000/3P
Transport Restrictions Apply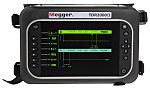 RS Stock No.: 181-5018
Brand: Megger
Manufacturers Part No.: 1007-064
Available in multiples of 1
Megger
±1 %
20000m
1 %
Paired Metallic Cable
2ns
125Ω
USB
TDR2000/3
Transport Restrictions Apply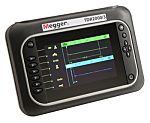 RS Stock No.: 181-5019
Brand: Megger
Manufacturers Part No.: 1007-068
Available in multiples of 1
Megger
±1 %
20000m
1 %
Paired Metallic Cable
2ns
125Ω
USB
TDR2000/3P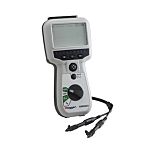 RS Stock No.: 261-8017
Brand: Megger
Manufacturers Part No.: 1002-227
Available in multiples of 1
Megger
±1.0
5km
100 mm
Metallic Cable Pair
2ns
-
-
TDR500/3
Transport Restrictions Apply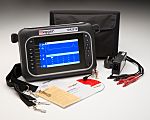 RS Stock No.: 891-9772
Brand: Megger
Manufacturers Part No.: 1007-077
Available in multiples of 1
Megger
±1 %
20000m
1 %
Paired Metallic Cable
2ns
25 Ω, 50 Ω, 75 Ω, 100 Ω, 125Ω
-
TDR2010
Transport Restrictions Apply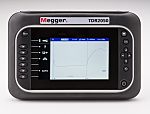 RS Stock No.: 891-9769
Brand: Megger
Manufacturers Part No.: 1005-021
Available in multiples of 1
Megger
±1 %
20000m
1 %
Paired Metallic Cable
2ns
25 Ω, 50 Ω, 75 Ω, 100 Ω, 125 Ω, 140Ω
-
TDR2050