SWR Meters
What are RF Power Meters?
RF power meters measure the strength of radio frequency signals in dBm or watts and are used to calculate transmitter output. These devices operate at specific frequency ranges and energy levels to quantify the power from transmitting devices.
Factors to consider when selecting RF Power Meters
• Devices employing radio frequency power sensors ba...
Showing 1-12 of 12 products
Relevance
Price (high-low)
Price (low-high)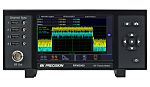 RS Stock No.: 231-8043
Brand: BK Precision
Manufacturers Part No.: RFM3002
Available in multiples of 1
BK Precision
30W
400Hz
-
USB
-
-
-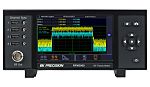 RS Stock No.: 231-8045
Brand: BK Precision
Manufacturers Part No.: RFM3002-GPIB
Available in multiples of 1
BK Precision
30W
400Hz
-
USB
-
-
-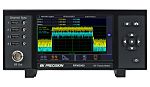 RS Stock No.: 231-8046
Brand: BK Precision
Manufacturers Part No.: RFM3004
Available in multiples of 1
BK Precision
30W
400Hz
-
USB
-
-
-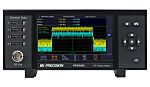 RS Stock No.: 231-8047
Brand: BK Precision
Manufacturers Part No.: RFM3004-GPIB
Available in multiples of 1
BK Precision
30W
400Hz
-
USB
-
-
-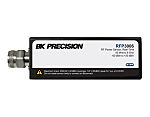 RS Stock No.: 231-8048
Brand: BK Precision
Manufacturers Part No.: RFP3006
Available in multiples of 1
BK Precision
20dBm
6GHz
-
USB
-
-
-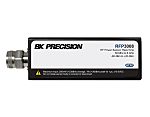 RS Stock No.: 231-8049
Brand: BK Precision
Manufacturers Part No.: RFP3008
Available in multiples of 1
BK Precision
20dBm
8GHz
-
USB
-
-
-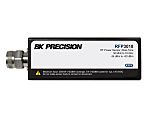 RS Stock No.: 231-8051
Brand: BK Precision
Manufacturers Part No.: RFP3018
Available in multiples of 1
BK Precision
20dBm
18GHz
-
USB
-
-
-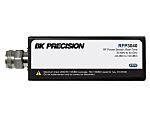 RS Stock No.: 231-8052
Brand: BK Precision
Manufacturers Part No.: RFP3040
Available in multiples of 1
BK Precision
20dBm
40GHz
-
USB
-
-
-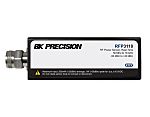 RS Stock No.: 231-8053
Brand: BK Precision
Manufacturers Part No.: RFP3118
Available in multiples of 1
BK Precision
20dBm
18GHz
-
USB
-
-
-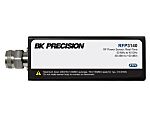 RS Stock No.: 231-8054
Brand: BK Precision
Manufacturers Part No.: RFP3140
Available in multiples of 1
BK Precision
20dBm
40GHz
-
USB
-
-
-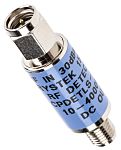 RS Stock No.: 792-4158
Brand: Crystek
Manufacturers Part No.: CPDETLS-4000
Available in multiples of 1
Crystek
10dBm
4GHz
10 MHz
DC Voltage
SMA
11.05 (Dia.) x 38.2mm
38.2mm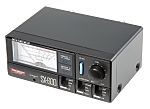 RS Stock No.: 458-0623
Brand: Diamond
Manufacturers Part No.: SX-600
Available in multiples of 1
Diamond
200W
525MHz
1.8 MHz
-
UHF
155 x 103 x 63mm
155mm