Pulse Generators
What is a pulse generator?
Pulse generators are electrical test equipment used to generate pulses that are injected into devices under test in order to study the behaviour of these devises
Pulse generators are used to provide pulses for use in various electronic applications. Although most products are voltage sources, current pulse generators are also available. In addition to inje...
Showing 1-12 of 12 products
Relevance
Price (high-low)
Price (low-high)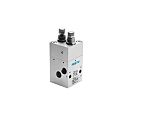 RS Stock No.: 216-6365
Brand: Festo
Manufacturers Part No.: VLG-4-1/4
Available in multiples of 1
Festo
50Hz
50 Hz
-
-
-
-
-
-
-
36 x 36 x 91mm
36mm
36mm
-
-
-
4026
91mm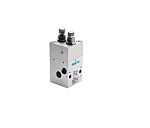 RS Stock No.: 216-6366
Brand: Festo
Manufacturers Part No.: VLG-4-1/8
Available in multiples of 1
Festo
30Hz
15 Hz
-
-
-
-
-
-
-
-
-
-
-10°C
+60°C
270g
-
-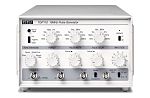 RS Stock No.: 278-5084
Brand: Aim-TTi
Manufacturers Part No.: TGP110
Available in multiples of 1
Aim-TTi
10MHz
0.1 Hz
5s
Delayed, Delayed Pulse, Double Pulse, Gated, Normal Pulse, Run, Square Pulse, Triggered
50ns
5s
50ns
0.1%
15ns
230 x 220 x 140mm
230mm
220mm
+5°C
+40°C
1.6kg
TGP 110
140mm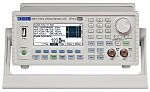 RS Stock No.: 112-0943
Brand: Aim-TTi
Manufacturers Part No.: TGP3151
Available in multiples of 1
Aim-TTi
25 (Double Pulse) MHz, 50 (Pulse) MHz
1 MHz
499.99999999 (Double Pulse) s, 999.99999999 (Pulse) s
Burst, Double Pulse, Function/Arbitrary, Modulation, Noise, Pattern/PBRS, Pulse, Square, Sweep, Triggered
10ns
999.99999996 (Double Pulse) s, 999.99999998 (Pulse) s
0ns
<30%
5 ns → 399.999999989 s (Double Pulse), 5 ns → 799.999999989 s (Pulse)
269 x 213.5 x 86.5 (Rack Mount) mm, 295 x 250 x 97 (Bench Top Mount) mm
269 (Rack Mount) mm, 295 (Bench Top Mount) mm
213.5 (Rack Mount) mm, 250 (Bench Top Mount) mm
+5°C
+40°C
3.2kg
TGP3151
86.5 (Rack Mount) mm, 97 (Bench Top Mount) mm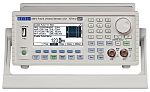 RS Stock No.: 112-0941
Brand: Aim-TTi
Manufacturers Part No.: TGP3121
Available in multiples of 1
Aim-TTi
25 (Double Pulse) MHz, 50 (Pulse) MHz
1 MHz
499.99999999 (Double Pulse) s, 999.99999999 (Pulse) s
Burst, Double Pulse, Function/Arbitrary, Modulation, Noise, Pattern/PBRS, Pulse, Square, Sweep, Triggered
10ns
999.99999996 (Double Pulse) s, 999.99999998 (Pulse) s
0ns
<30%
5 ns → 399.999999989 s (Double Pulse), 5 ns → 799.999999989 s (Pulse)
269 x 213.5 x 86.5 (Rack Mount) mm, 295 x 250 x 97 (Bench Top Mount) mm
269 (Rack Mount) mm, 295 (Bench Top Mount) mm
213.5 (Rack Mount) mm, 250 (Bench Top Mount) mm
+5°C
+40°C
3.2kg
TGP3121
86.5 (Rack Mount) mm, 97 (Bench Top Mount) mm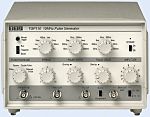 RS Stock No.: 343-4872
Brand: Aim-TTi
Manufacturers Part No.: TGP110
Available in multiples of 1
Aim-TTi
10MHz
0.1 Hz
5s
Delayed, Delayed Pulse, Double Pulse, Gated, Normal Pulse, Run, Square Pulse, Triggered
50ns
5s
50ns
0.1%
15ns
230 x 220 x 140mm
230mm
220mm
+5°C
+40°C
1.6kg
TGP 110
140mm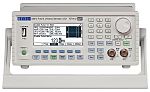 RS Stock No.: 112-0946
Brand: Aim-TTi
Manufacturers Part No.: TGP3121
Available in multiples of 1
Aim-TTi
25 (Double Pulse) MHz, 50 (Pulse) MHz
1 MHz
499.99999999 (Double Pulse) s, 999.99999999 (Pulse) s
Burst, Double Pulse, Function/Arbitrary, Modulation, Noise, Pattern/PBRS, Pulse, Square, Sweep, Triggered
10ns
999.99999996 (Double Pulse) s, 999.99999998 (Pulse) s
0ns
<30%
5 ns → 399.999999989 s (Double Pulse), 5 ns → 799.999999989 s (Pulse)
269 x 213.5 x 86.5 (Rack Mount) mm, 295 x 250 x 97 (Bench Top Mount) mm
269 (Rack Mount) mm, 295 (Bench Top Mount) mm
213.5 (Rack Mount) mm, 250 (Bench Top Mount) mm
+5°C
+40°C
3.2kg
TGP3121
86.5 (Rack Mount) mm, 97 (Bench Top Mount) mm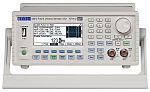 RS Stock No.: 112-0942
Brand: Aim-TTi
Manufacturers Part No.: TGP3122 
Available in multiples of 1
Aim-TTi
25 (Double Pulse) MHz, 50 (Pulse) MHz
1 MHz
499.99999999 (Double Pulse) s, 999.99999999 (Pulse) s
Burst, Double Pulse, Function/Arbitrary, Modulation, Noise, Pattern/PBRS, Pulse, Square, Sweep, Triggered
10ns
999.99999996 (Double Pulse) s, 999.99999998 (Pulse) s
0ns
<30%
5 ns → 399.999999989 s (Double Pulse), 5 ns → 799.999999989 s (Pulse)
269 x 213.5 x 86.5 (Rack Mount) mm, 295 x 250 x 97 (Bench Top Mount) mm
269 (Rack Mount) mm, 295 (Bench Top Mount) mm
213.5 (Rack Mount) mm, 250 (Bench Top Mount) mm
+5°C
+40°C
3.2kg
TGP3122
86.5 (Rack Mount) mm, 97 (Bench Top Mount) mm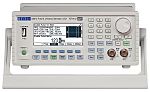 RS Stock No.: 112-0952
Brand: Aim-TTi
Manufacturers Part No.: TGP3122 
Available in multiples of 1
Aim-TTi
25 (Double Pulse) MHz, 50 (Pulse) MHz
1 MHz
499.99999999 (Double Pulse) s, 999.99999999 (Pulse) s
Burst, Double Pulse, Function/Arbitrary, Modulation, Noise, Pattern/PBRS, Pulse, Square, Sweep, Triggered
10ns
999.99999996 (Double Pulse) s, 999.99999998 (Pulse) s
0ns
<30%
5 ns → 399.999999989 s (Double Pulse), 5 ns → 799.999999989 s (Pulse)
269 x 213.5 x 86.5 (Rack Mount) mm, 295 x 250 x 97 (Bench Top Mount) mm
269 (Rack Mount) mm, 295 (Bench Top Mount) mm
213.5 (Rack Mount) mm, 250 (Bench Top Mount) mm
+5°C
+40°C
3.2kg
TGP3122
86.5 (Rack Mount) mm, 97 (Bench Top Mount) mm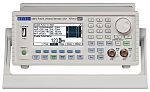 RS Stock No.: 112-0958
Brand: Aim-TTi
Manufacturers Part No.: TGP3151
Available in multiples of 1
Aim-TTi
25 (Double Pulse) MHz, 50 (Pulse) MHz
1 MHz
499.99999999 (Double Pulse) s, 999.99999999 (Pulse) s
Burst, Double Pulse, Function/Arbitrary, Modulation, Noise, Pattern/PBRS, Pulse, Square, Sweep, Triggered
10ns
999.99999996 (Double Pulse) s, 999.99999998 (Pulse) s
0ns
<30%
5 ns → 399.999999989 s (Double Pulse), 5 ns → 799.999999989 s (Pulse)
269 x 213.5 x 86.5 (Rack Mount) mm, 295 x 250 x 97 (Bench Top Mount) mm
269 (Rack Mount) mm, 295 (Bench Top Mount) mm
213.5 (Rack Mount) mm, 250 (Bench Top Mount) mm
+5°C
+40°C
3.2kg
TGP3151
86.5 (Rack Mount) mm, 97 (Bench Top Mount) mm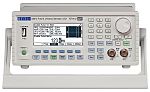 RS Stock No.: 112-0944
Brand: Aim-TTi
Manufacturers Part No.: TGP3152 
Available in multiples of 1
Aim-TTi
25 (Double Pulse) MHz, 50 (Pulse) MHz
1 MHz
499.99999999 (Double Pulse) s, 999.99999999 (Pulse) s
Burst, Double Pulse, Function/Arbitrary, Modulation, Noise, Pattern/PBRS, Pulse, Square, Sweep, Triggered
10ns
999.99999996 (Double Pulse) s, 999.99999998 (Pulse) s
0ns
<30%
5 ns → 399.999999989 s (Double Pulse), 5 ns → 799.999999989 s (Pulse)
269 x 213.5 x 86.5 (Rack Mount) mm, 295 x 250 x 97 (Bench Top Mount) mm
269 (Rack Mount) mm, 295 (Bench Top Mount) mm
213.5 (Rack Mount) mm, 250 (Bench Top Mount) mm
+5°C
+40°C
3.2kg
TGP3152
86.5 (Rack Mount) mm, 97 (Bench Top Mount) mm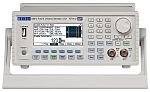 RS Stock No.: 112-0964
Brand: Aim-TTi
Manufacturers Part No.: TGP3152 
Available in multiples of 1
Aim-TTi
25 (Double Pulse) MHz, 50 (Pulse) MHz
1 MHz
499.99999999 (Double Pulse) s, 999.99999999 (Pulse) s
Burst, Double Pulse, Function/Arbitrary, Modulation, Noise, Pattern/PBRS, Pulse, Square, Sweep, Triggered
10ns
999.99999996 (Double Pulse) s, 999.99999998 (Pulse) s
0ns
<30%
5 ns → 399.999999989 s (Double Pulse), 5 ns → 799.999999989 s (Pulse)
269 x 213.5 x 86.5 (Rack Mount) mm, 295 x 250 x 97 (Bench Top Mount) mm
269 (Rack Mount) mm, 295 (Bench Top Mount) mm
213.5 (Rack Mount) mm, 250 (Bench Top Mount) mm
+5°C
+40°C
3.2kg
TGP3152
86.5 (Rack Mount) mm, 97 (Bench Top Mount) mm