RF Signal Generators
Looking for RF signal generators then we are sure to have the solution for you. Our offer includes generators from leading brands such as Aim-TTi, Tektronix, Aaronia Ag and RS PRO. Each product is specifically chosen for technical excellence & quality. We also supply calibrated RF signal generators ready to go when received.
RF signal generator produces known and controlled voltages. The...
Showing 1-6 of 6 products
Relevance
Price (high-low)
Price (low-high)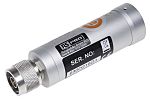 RS Stock No.: 123-3580
Brand: RS PRO
Available in multiples of 1
RS Pro
ISG LF44
-
-
-
-
USB 2.0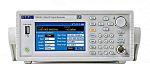 RS Stock No.: 197-4158
Brand: Aim-TTi
Manufacturers Part No.: TGR2051
Available in multiples of 1
Aim-TTi
TGR2051
10Hz
1.5GHz
150kHz
<±1ppm
-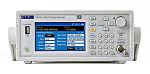 RS Stock No.: 197-4159
Brand: Aim-TTi
Manufacturers Part No.: TGR2053
Available in multiples of 1
Aim-TTi
TGR2053
10Hz
3GHz
150kHz
<±1ppm
-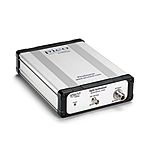 RS Stock No.: 181-2105
Brand: Pico Technology
Manufacturers Part No.: AS108
Available in multiples of 1
pico Technology
AS108
-
300kHz
8.192 GHz
±5ppm
USB 2.0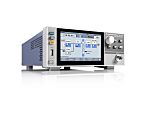 RS Stock No.: 230-7790
Brand: Rohde & Schwarz
Manufacturers Part No.: SMCV100BP2
Available in multiples of 1
Rohde & Schwarz
SMCV100BP2 Bundle
0.001Hz
3GHz
4kHz
-
-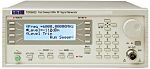 RS Stock No.: 737-7183
Brand: Aim-TTi
Manufacturers Part No.: TGR6000
Available in multiples of 1
Aim-TTi
TGR6000
10Hz
6GHz
10MHz
<±1ppm
GPIB, LAN, RS232, USB